Immigration Law Firm Serving New York City and Tri-State Area
The Drucker Law Firm can assist you in obtaining permanent residency (green card) through the two categories listed below:
1. Family-based immigrant visas
You are an immediate relative of a U.S. citizen, such as a parent, child, or spouse
You are the adult child of a U.S. citizen
You are the spouse or unmarried child of a lawful permanent resident
You are the brother or sister of a U.S. citizen
You are being adopted by a U.S. citizen, and are under 16 years of age
2. Employment-based immigrant visas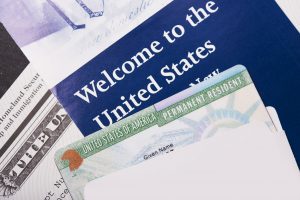 You are a professional, skilled, or unskilled worker with an offer of employment
You are an immigrant with extraordinary ability in business, arts, or sciences
You are an outstanding professor or researcher
You are a manager and executive of multi-national businesses
You are a religious worker or minister whose services are required by their non-profit religious organization
You are an investor who can establish that they are willing to invest a sizeable amount of capital in a U.S. business
Schedule a Consultation – Hablamos Espanol.
PERM process
Some employment-based petitions require you to go through a process whereby the U.S. Department of Labor certifies that there is a lack of qualified U.S. workers in your job classification. Once the labor shortage is certified, you can apply at the Citizenship and Immigration Services (CIS) for your immigrant visa. Our attorneys will help you navigate through this complex process. We specialize in assisting individuals who may qualify for adjustment of status under I&N Section 245(I).
If you or a loved one are considering filing for permanent residency (green card), contact our trusted immigration lawyers. Call our office or fill out a contact form.